Date Released
April 5, 2016
Length
49:13 (Original Release)
41:13 (Vinyl Release)
Quantum Break (Original Game Soundtrack) is the official soundtrack for the third-person shooter adventure game of the same name. Released April 5, 2016 by Microsoft Studios Music, the digital release features fifteen tracks composed by Petri Alanko.[1][2] The score for the video game differs from that of the television series, which was composed by John Kaefer[3] and has not been officially released. The original soundtrack does not include the licensed music featured at the end of every act.
Development
Composition
Petri Alanko was involved in the development of Quantum Break from the beginning. One of the first pieces Alanko composed for the game was an open field sequence for an early tech demo of the the third part of the first act during the destruction of the library sequence. Alanko worked on several compositions for Quantum Break tech demos from 2011 from 2012 when official production of the final game began and required he rebuild his sound libraries. A majority of his early work for the game was used for commercial pitches only. During 2012, Alanko composed "about a dozen tracks", which were only slightly altered toward the end of development.[1]
Alanko's primary inspiration for the Quantum Break score was that of the game's story and character arcs presented in early screenplays, synopsis' and talks with the developers and writers. Another inspiration for the early compositions of Quantum Break was that of the German electronic music group Tangerine Dream. Alanko stated, "I immediately felt some of T[angerine] D[ream]'s early Moog system arpeggios were almost mirroring some of the emotions inside the storyline". Alanko also referenced Glitch hop artists.[1]
Alanko's intention was to include orchestral elements into the score, but it was decision of Microsoft to leave orchestral elements out "almost entirely", however, he manged to "squeeze in some", if only to add "flavors and tones". Alanko remarked that the lack of orchestra didn't affect the overall composition of the soundtrack. Thematically, the character Beth Wilder has a theme that is represented over four tracks in the final score. On account of scheduling and location conflicts, Alanko was not able to work on the score for the television series, which was composed by John Kaefer.[1]
Tracklisting (Original Release)
No.
Title
Music
Length
1.
"Meeting an Old Friend"  
Petri Alanko
2:35
2.
"Campus"  
Petri Alanko
2:25
3.
"Suite for Time and Machines"  
Petri Alanko
6:23
4.
"Don't Stand In My Way"  
Petri Alanko
1:43
5.
"Remote Warning"  
Petri Alanko
2:55
6.
"Disappearance"  
Petri Alanko
4:37
7.
"Dodging Bullets"  
Petri Alanko
3:29
8.
"Still Waters (Run Cold and Deep)"  
Petri Alanko
3:13
9.
"You See Me in My Dreams"  
Petri Alanko
2:48
10.
"Beth"  
Petri Alanko
3:29
11.
"I Kept Waiting"  
Petri Alanko
2:42
12.
"Goodbye? Again"  
Petri Alanko
2:44
13.
"Damaged, Together"  
Petri Alanko
2:54
14.
"Doubt, Despair, Hope"  
Petri Alanko
2:32
15.
"A Whisper"  
Petri Alanko
4:36

Total length:

49:13
Limited Release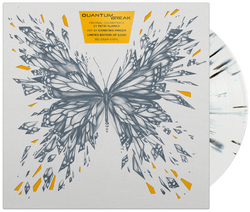 Upon the game's release April 5, 2016, iam8bit.com announced a vinyl soundtrack limited to 3,000 copies with cover artwork by Christina Mrozik.[4][5][6] The vinyl edition of Alanko's score contains thirteen tracks the digital release, excluding two tracks.[4][6][5]
Tracklisting (Vinyl Release)
No.
Title
Music
Length
1.
"Meeting an Old Friend"  
Petri Alanko
2:38
2.
"Campus"  
Petri Alanko
2:27
3.
"Suite for Time and Machines"  
Petri Alanko
6:24
4.
"Don't Stand In My Way"  
Petri Alanko
1:44
5.
"Remote Warning"  
Petri Alanko
3:01
6.
"Disappearance"  
Petri Alanko
4:38
7.
"Dodging Bullets"  
Petri Alanko
3:29
8.
"Beth"  
Petri Alanko
3:23
9.
"I Kept Waiting"  
Petri Alanko
2:42
10.
"Goodbye... Again"  
Petri Alanko
2:44
11.
"Damaged, Together"  
Petri Alanko
2:54
12.
"Doubt, Despair, Hope"  
Petri Alanko
2:32
13.
"A Whisper"  
Petri Alanko
4:36

Total length:

41:13
Gallery
External Links
References